Markets: Post-Mar05 Primary
by Nick V. Flor • March 6, 2016 • @ProfessorF
The markets mark the end of Rubio—Kasich passes Rubio.

Four states held primaries on March 5: Kansas, Kentucky, Louisiana, and Maine. Trump won Kentucky and Louisiana, while Cruz took Kansas and Maine:

In response, the Prediction Markets drop Trump 4-points, raise Cruz 11-points, and drop Rubio 9-pts, and raise Kasich 3-pts, which allows him to take the lead over Rubio: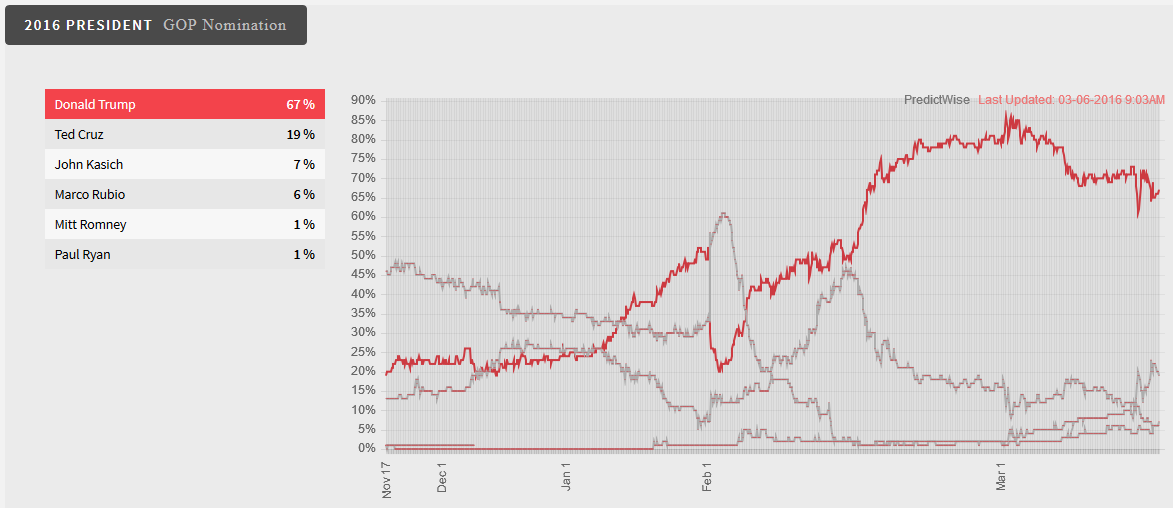 It appears the market is predicting that Kasich is the new establishment candidate, and I believe he could mount a serious challenge to both Trump and Cruz.